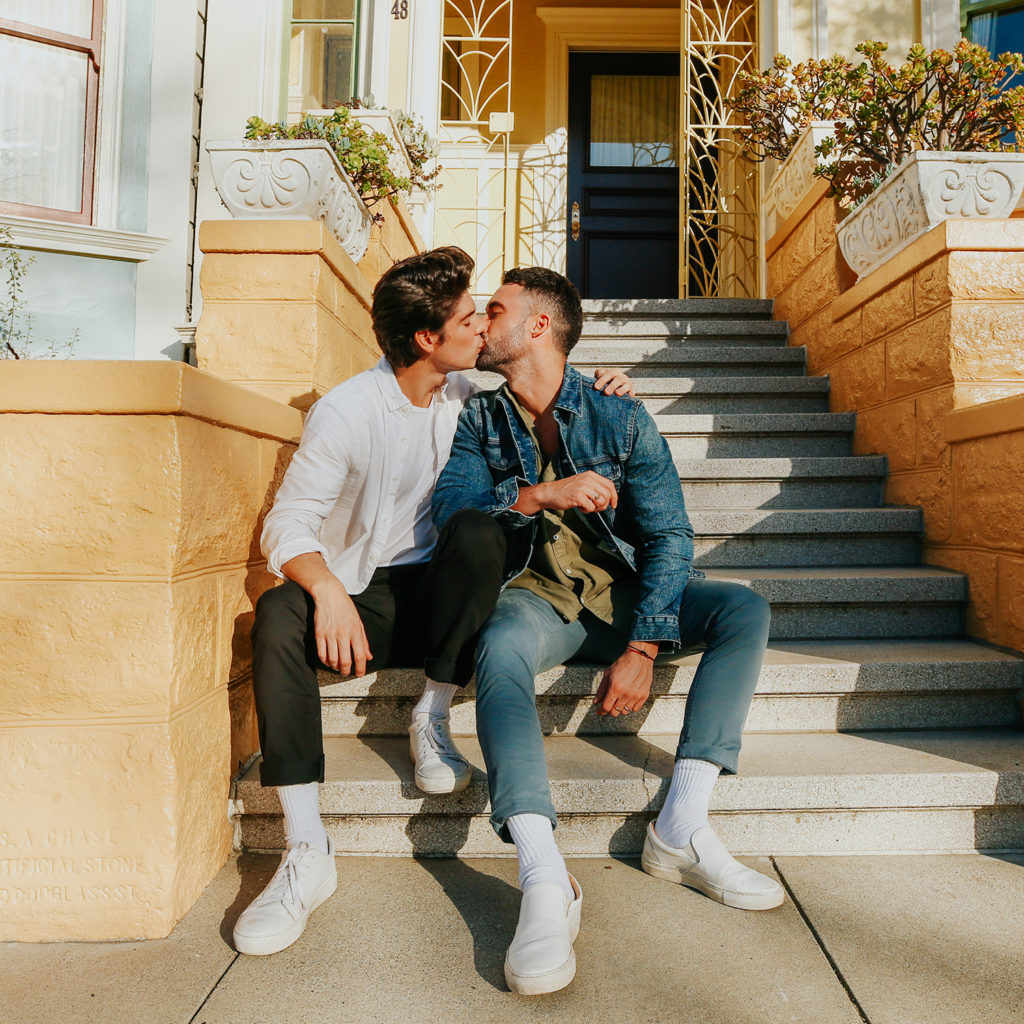 In partnership with Express
As we wrap up our time in San Francisco, 'day dates' have become all the more important for us to cherish the city we've called home for almost 7 years. Walking through Duboce Park on the way to lunch, dogs running across the lawn in front of towering Victorians — they'll all be memories soon. Exciting, but altogether scary.
And so it's fitting that the closer we get to our move date, the more and more we dress in our casual Californian way. An homage to the life we've lived for 28 years, California boys forever at heart. A light denim jacket over a soft-washed oxford and a pair of chinos. Simple, no frills, perfectly layered.
Everything happens for a reason, and when Express asked us to join their Express Your Love campaign in time for Valentine's Day, we couldn't help but feel the perfect timing of it all, expressing our love for a city that's become a tenant to our relationship, supporting us at every juncture. From the tamale lady at Zeitgeist to taking naps at Dolores Park, we have a lot of love for this city.