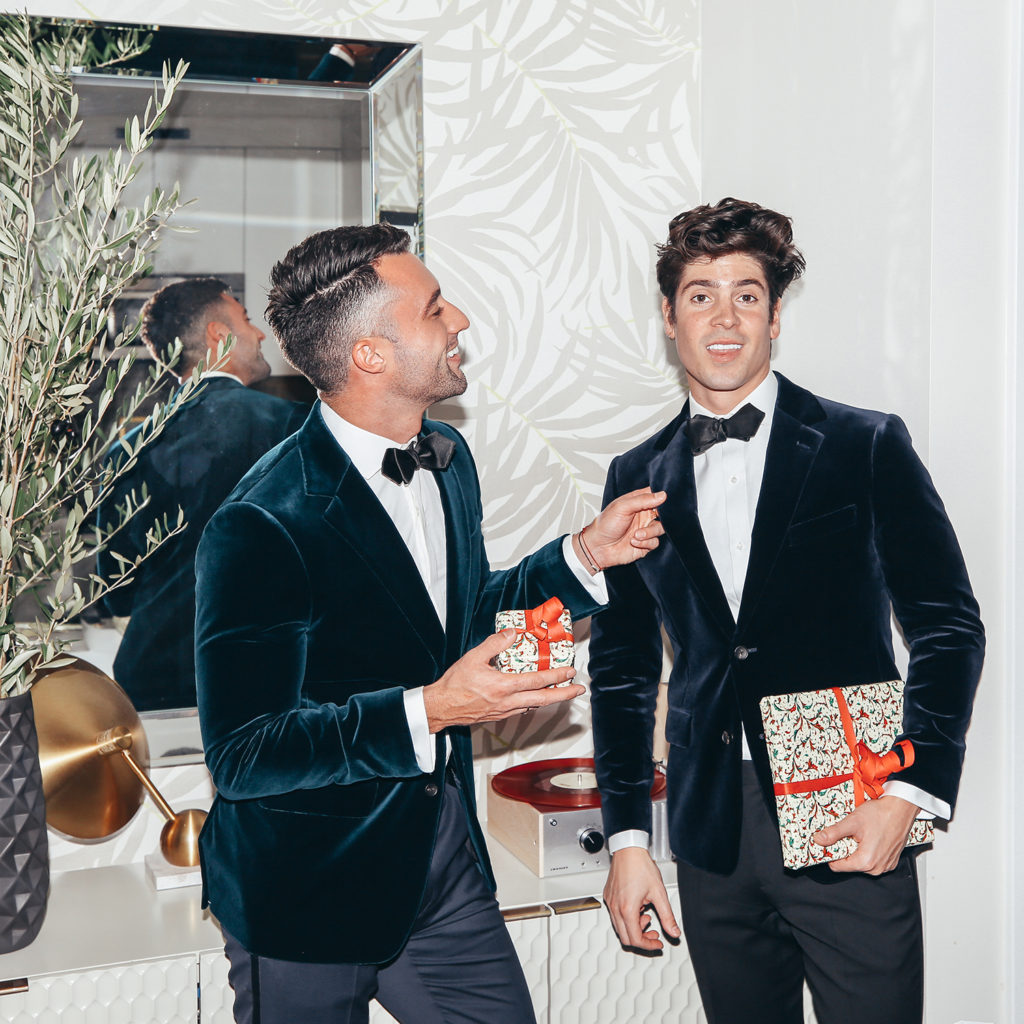 Hark the herald angels sing, who wear velvet tuxedos.
We're always at a loss for what to wear when it comes to the holidays — a regurgitation of what we wore last year, and the year before, and oh, the ugly holiday sweaters… But, this year's a little different.
Where last year was the first year we'd ever worn tuxedos together (for a wedding), this year's a step ahead of that, á la velvet tuxedo jackets. Maybe it's a sign that we're growing up or maybe it's a sign that we're becoming more confident in the ways we dress; regardless, we've soared past the beginner's course in just wearing a plain tuxedo, as if a tux can ever ben plain 😛
Dare we say, we're advanced now.
When it comes to fit, we always make our way back to Bonobos. We opt for slim or tailored (the fit options are endless at Bonobos). And to make more of a statement this year, we went for velvet, knowing full well that we'd be able to wear it for any holiday from December to January, including New Year's in Miami.