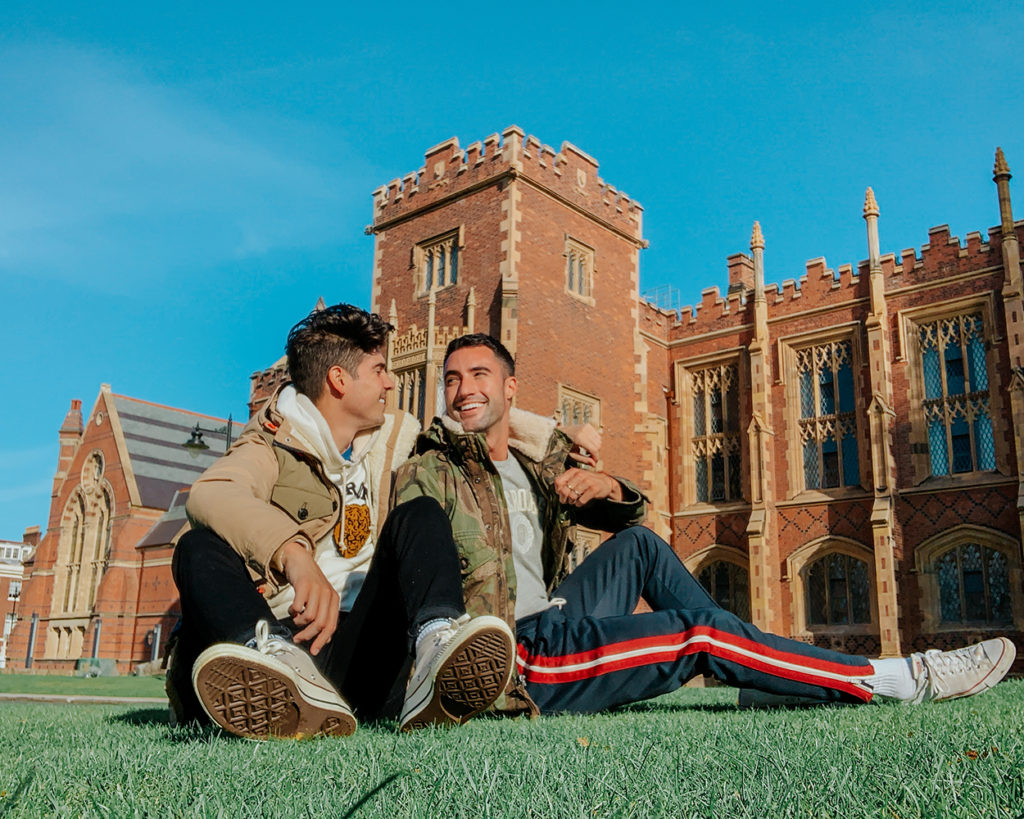 14 days, 21,706 miles, and 213 of cups of coffee later (we're just guessing on that one), we've gone from San Francisco to Bali, back to San Francisco, and onward to Belfast, Northern Ireland, where we're currently writing this blog post. 
And here's an update: it's freezing in Belfast.
Despite our penchant for wearing speedos — appropriate in Bali but never in Belfast — there's not much to a 'looks post' that's nearly naked. Which brings us to today's breakthrough style post (which is a first in a while): we're finally wearing clothes! And by clothes, we mean, the jackets that have saved our lives. 
Enter: Abercrombie for the win, again and again, with our favorite Fall-to-Winter outwear this year. On Brock, this. On Chris, this.