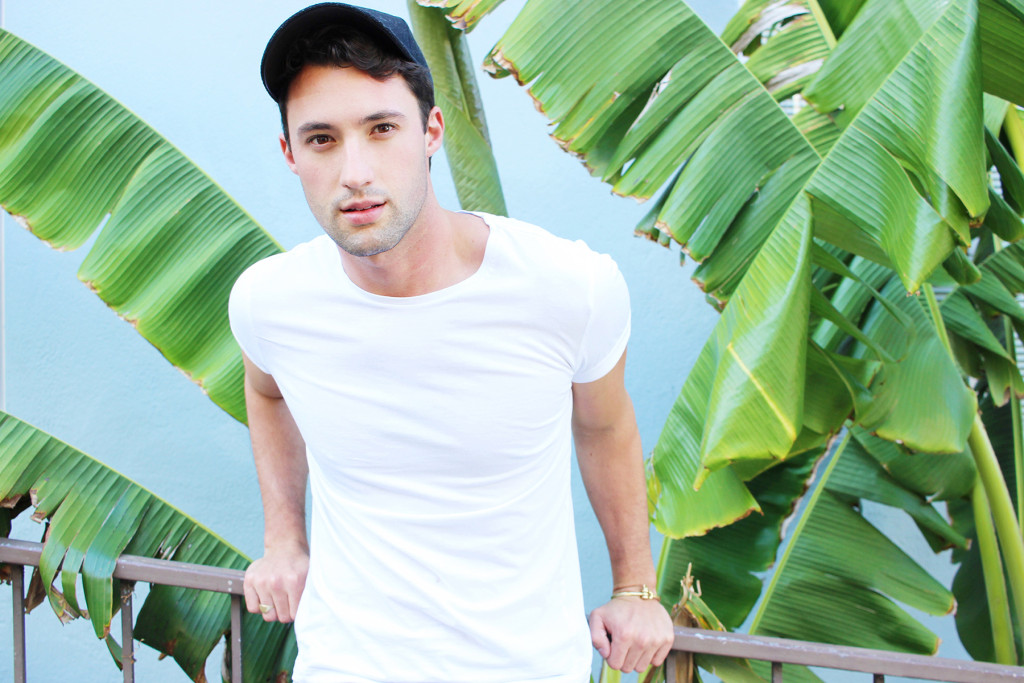 Raindrops on roses and whiskers on kittens, bright copper kettles and warm woolen mittens… These are a few of our favorite things. Well, no. They aren't. Definitely whiskers on kittens. But, like, um… bright copper kettles? Are we the Real Housewives of the 1940s? Basically, we just want to meet Julie Andrews and/or stage a full reproduction of Sound of Music starring only the two of us and our kitten-cat, Thomas. He'll star as the seven von Trapp children.
Maybe that'll be our first YouTube video… that, and a full reproduction of The Little Mermaid. Brock = Ariel.
BUT, on the topic of favorite things, we have our staples: on Brock — black 511s, Chuck Taylors, and a denim jacket; on Chris — a plain white tee, any pair of Levi's 511s (any wash, really), Converse lo-tops, and a shirt, tied around the waist. No matter the day or circumstance, when in a pinch, THIS is how we dress.
Honestly, as basic as the looks are, they're ALWAYS a step up from the days when Chris would only wear the tightest pair of skinny jeans (like, HEY YOU, LOOK, this is how I look when I'm naked), and Brock had bleached tips (like, HEY, HEY, HEY, I'm a Backstreet Boy). If you think that that's not a huge success, then that's like saying you've never danced in front of the mirror, swaying your hips to Hips Don't Lie by Shakira.
DON'T LIE. You've totally done it.
You haven't?
Okay. Then it's like saying ranch SHOULDN'T be poured all over every pizza in the world.
DON'T LIE. It always should.
You hate ranch?!
WHY?!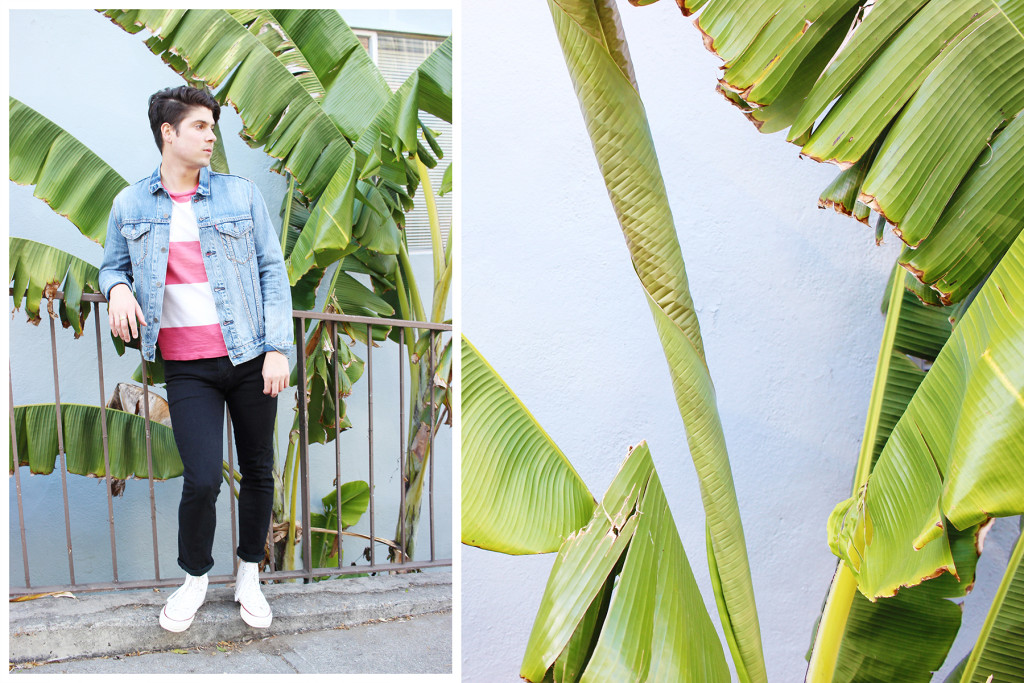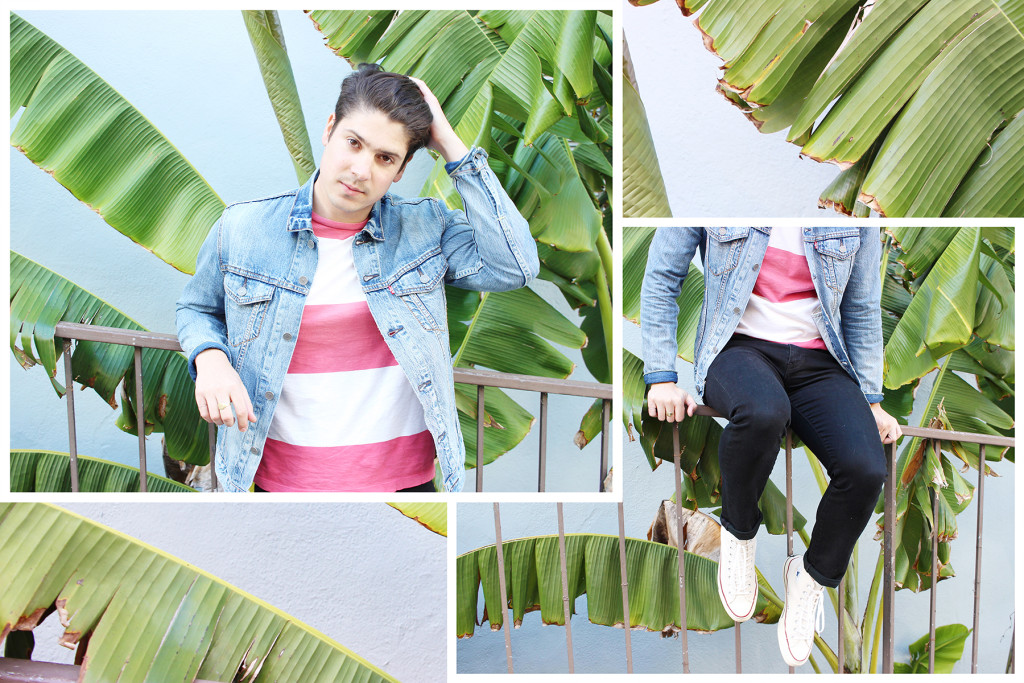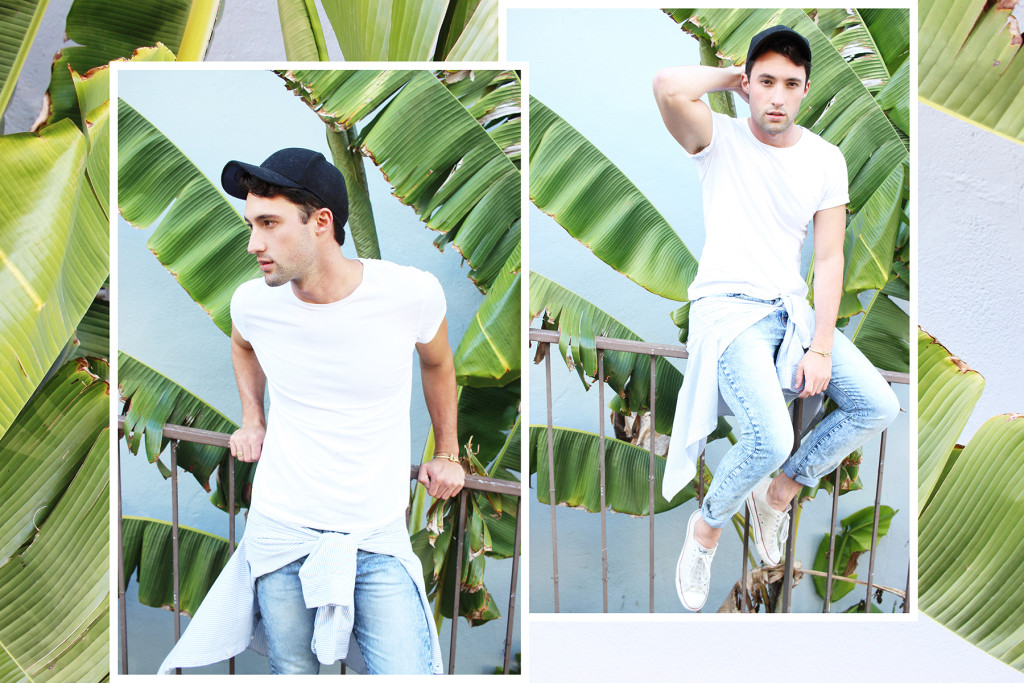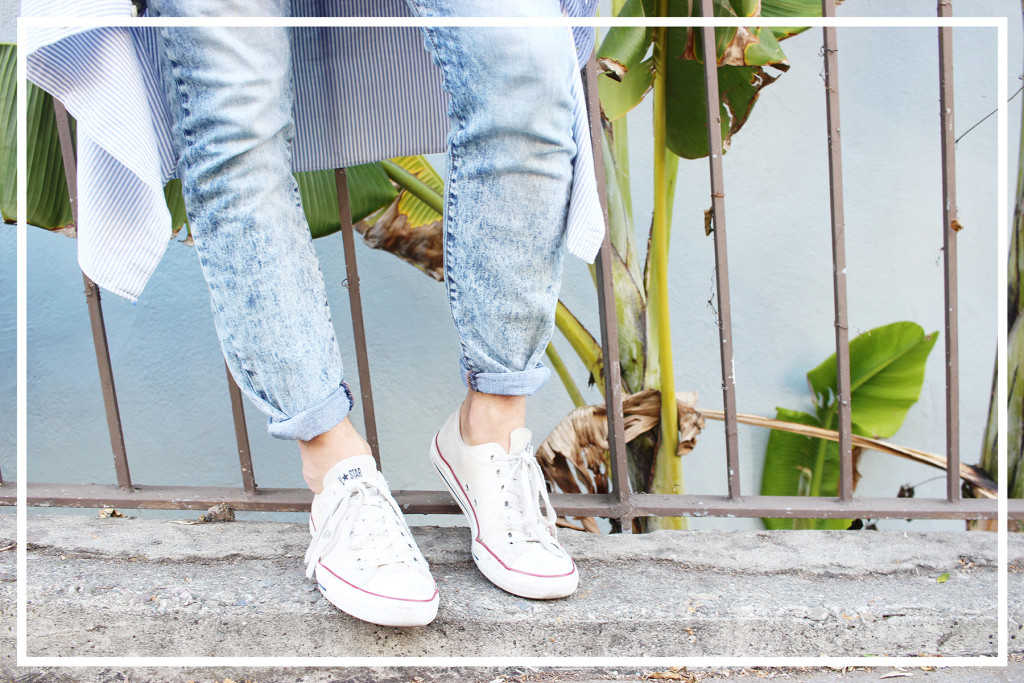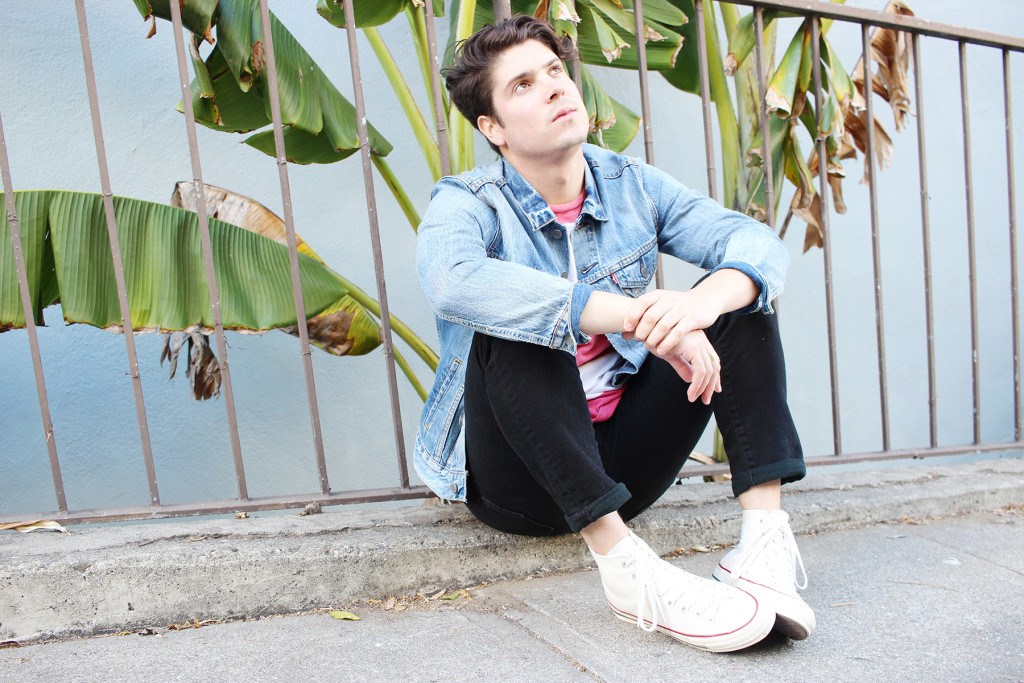 Chris: Tee Selected / Shirt J.Crew / Jeans Levi's / Shoes Converse / Cuff Miansai / Cap Asos
Brock: Jacket Levi's / Tee J.Crew / Jeans Levi's / Shoes Converse